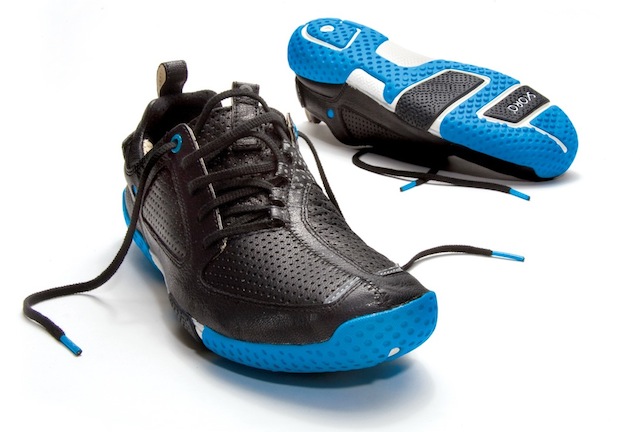 Just over 2.5 years ago, I ditched my running shoes and switched to Vibrams. The multiple Asics I had worn over my many running years weren't working for me anymore, and I was adamant to relearn — or learn, I guess — proper running form.
To do that, I needed shoes with the least amount of cushioning possible in order to get immediate ground feedback.
It worked. I started with 100 feet, then 200 feet, eventually working myself up to a half-marathon. But Vibrams just can't handle everything I'd like to do in them.
Here in AZ the sidewalks and streets are burn-your-feet hot six months out of the year, which isn't an issue if you're walking a few hundred feet, but blisters and hot spots are a huge problem when running a few miles.
But now that my feet and running style have adapted to a minimalist shoe, how in the hell was I going to switch to something that can handle hot streets, long trails, and are more comfortable to wear with socks (I wear socks for anything over 10k to prevent hot spots on my feet)?
For a while, there was nothing. Nike Frees weren't enough, New Balance Minimus shoes weren't wide enough, and Luna Sandals, while comfy, aren't a long-term solution for distance running for me.
And then I read about a new company from Portland, OR. Skora, designed by a runner for other minimalist runners, seemed the perfect solution. Zero heel drop, minimal cushioning, fantastic fit, cool designs…you could say I was in love.
After cyber stalking the company and then visiting their Portland HQ, they generously supplied me with a pair of Skora FORMs for my review.
They are awesome. So while I work on my second review after walking, working out in, and running 70+ road miles in my Skora FORMs, check out these cool fall styles.