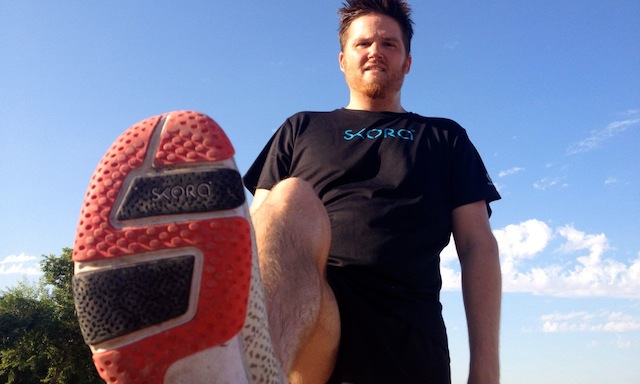 This review isn't a breakdown of how my foot overpronates or how the rounded heel of the Skora Form helps that, nor am I looking to start an argument about the definition of minimalist shoes or if toe flex is a good thing. This review of my Skora Forms (the white ones) is about how the shoes from Skora Running handle the terrain I usually run on, deal with sweat, feel during and after a run, what I'd change if I could and how quickly my body recovers from said runs. Got it? Cool.
Skora Forms On The Street(s)
I currently live in Chandler, AZ, and I believe it's second hottest area in the United States. If not, it's surely up there. It's been between 85 and 115 for months now, with the sidewalks and asphalt reaching temps 20-40 degrees higher, especially in the later afternoon.
I've run in those super hot times. They sucked, but my Skora Forms showed no ill effects. I ran, sans insoles, with and without socks and while my feet felt warm, they were never hot — compared to my Vibrams, which couldn't have withstood outside temps above 100.
As a mid-foot strike runner I tend not to have my soles wear as much, and my Skora Forms were no exception. If not for all the crap on the soles, you might think they were walking shoes, not a pair that has carried a 200 lb dude on hot pavement for as of right now 90 96 miles.
Also, my right foot is a little wide, which is why I took the insoles out. Doing so led to some sizing issues, so be sure to remember to go a half size down if you're going to toss the insoles. Maybe as much as a full size, really. I'm just shy of a U.S. 11 and I think a 10.5 may work better (I'm currently rocking 11s).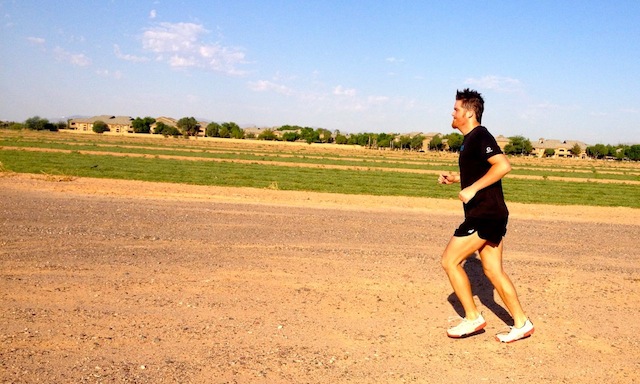 Sweat Logged
Other reviews have stated that the goat leather upper doesn't breathe well. I disagree, because while I think the shoe breathes extremely well, it also seems to trap so much of my leg and/or foot sweat it's felt puddly at the end of long runs.
To be fair, this is a problem with every shoes I've ever owned. I'm on medication that increases sweating a bit, I'm naturally a sweaty dude, and I like to run when it's hot, so I ain't saying that Skora Forms don't breathe, I'm saying I sweat a lot.
This makes them a bit heavier at the end of longer runs (anything over 10k is considered a long run to me), but they're still very comfortable. I have NOT tried changing socks every few miles, but I will in the next few weeks as my long training runs take me 14 miles and beyond.
I'm currently experimenting with socks, and will try a super-thin sock paired with an REI sport brand to see if that does the trick.
(In case you're not understanding how much I sweat, I'm talking wet leg hair, shorts sticking to my legs, no idea if I just ran through a rainstorm or forded a river level of soaked with sweat. And I run SHIRTLESS, which you would think would help me evaporate sweat quicker, but not during monsoon season in AZ.)
The Way Skora Forms Make Me Feel
Picky is an understatement when it comes to my running shoes. I just purchased my third pair of Vibram Sprints — they were discontinued — because I'm worried I'll miss working out and training in them. I've worn the same style shoe in every race I entered. I dug the five finger thing, I accepted my fate to look like a weirdo, to sacrifice style for comfort.
Yeah, sure, that was cool. But you want to know what's really cool? An athletic shoe with an upper that looks and feels like your batting glove fused with your mitt. That's a weird analogy, but it's true. Like wearing batting gloves feels cool (literally and metaphorically) and wearing a baseball mitt makes you feel sporty, Skora Forms do both in a more useful package.
I almost didn't run in my first pair because of how comfy they were and how cool I thought they looked. Well, that and I was recovering from ingrown toenail surgery, but still, they are great looking shoes.
And they make me feel QUICK. Steady. No over pronating, no sore ankles and no blisters (yes, seriously) thus far. Having run in Vibrams exclusively for the past almost three years, I expected the transition to Skora Forms to be tough, but the ground feel and flexibility helped me adapt quickly. I'd imagine anyone switching from 'normal' shoes to Skora Form or Bases would have a tougher transition.
My feet have been tired after running, but nothing that lasted more than that day. I've always figured normal running soreness goes away after stretching and a day or two of rest, and that's the only kind of pain I've experienced.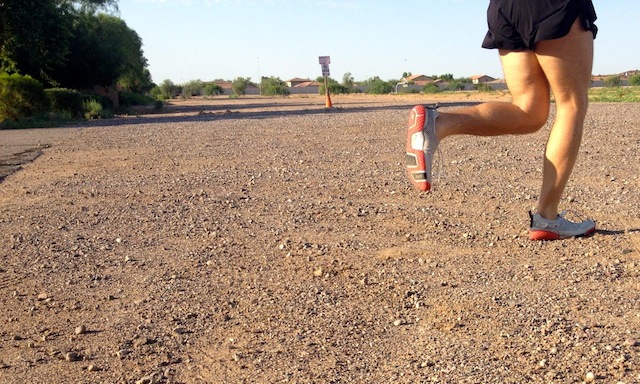 The Running World Be Changin'
But my Skora Forms aren't perfect. For one, the color-coordinated laces included are a little bit long for people like me that like to wear their shoes without insoles. The it's cool that the laces match either the main color or the accent, but color of laces is way down the list when it comes to running shoes for me.
I sure do wish they dried quicker. When running, I mean. I'm curious to see if the Bases I'm set to receive later this week breathe better than my Skora Forms, but even if I'm not certain I'd forgo the comfort of the goat leather upper. Yeah yeah, #runnerproblems.
Oh, I'd also like Skora Running to show a sizing chart on their site so runners wearing other brands can easily find their size. It may sound weird to show a competitor's shoe on your site, but I'd have very much liked to use that tool before I chose my size.
Because my feet have changed shape a bit in my years of wearing Vibrams (and getting older and losing weight), my shoe size has gone from a wide-ish 11.5 to 12 to a slightly wider 10.5-11. I wear 11.5 in Asics, 44 in Vibram Sprints, 45 in Vivo Ra, and just order a 10 in Skora Base. If you're unsure, go down half a size. Why not? They'll stretch (like a glove).
Skora Forms The Day After
The odor problems with my Vibram Fivefingers has been well documented. I have not found my Skora Forms to have these same problems, though my feet do stink a bit after running sans socks. To test help stave off sweat and dirt odor, I've worn my Skora Forms into the shower a few times and let them dry in the harsh AZ sun on my back porch.
Happy to report that the leather did not crack and felt even more broken in. Not sure I'd recommend this method to anyone living in a humid climate, but feel safe in knowing lots of water and intense heat won't kill your pair of Skora Forms.
The shoes didn't kill me either. Granted, I'm used to zero drop shoes and <10mm of sole, so the transition was easy for me. For anyone transitioning from normal shoes to minimalist, know the Skora Forms should fit a little more snug than you're used to, and that heel striking isn't an option you should consider. There's SOME give in the heel, but these shoes would be most comfortable for mid or forefoot strikers.
However, with the insoles in, the Skora Forms have some 13mm of cushion, which feels like moon boots to me.
For all of my thoughts and reviews on Skora Forms, Skora Bases or really anything Skora gear I may receive, check out my Skora Running page.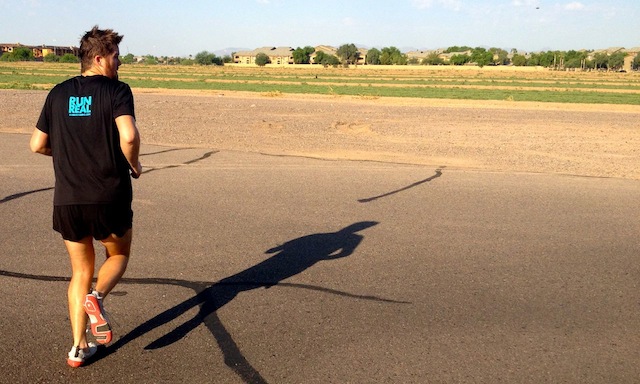 (Shoes and gear have been provided to me by Skora Running free of charge. While I do love the shoes, I'm under no obligation to them to give only positive reviews, and believe this latest piece to be a fair description of my experiences thus far.)